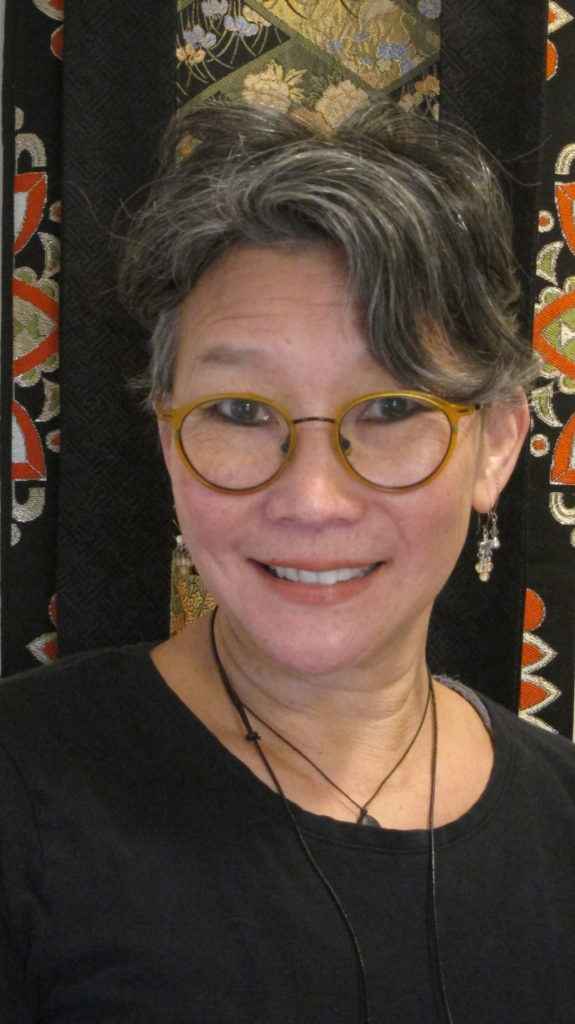 The Pulse of the Salish Sea, a 40-foot art installation by June Sekiguchi, captures the spectacular dynamism, flowing rhythms and hypnotic attraction of the our PNW waters. For Sekiguchi, who was born and raised in Arkansas, a land-locked state, the ocean has always held a particular fascination.
"I have always gravitated to all kinds of water forms," says Sekiguchi. "The most accessible to me growing up were rivers and lakes, so [to first experience] the vastness of the ocean was of course immensely thrilling. I left Arkansas at the age of 16 for the San Francisco Bay Area, then went to college in Santa Barbara." Since then, art projects and commissions have taken her as far away as Sweden, Morocco, Laos and Cambodia. "Water has always meant possibilities and freedom to me."
The Pulse of the Salish Sea is the Vashon Center for the Arts (VCA) incantation of Sekiguchi's installation shown at Tacoma Ocean Fest and at the Foss Waterway Seaport, summer 2021.
Sekiguchi draws the viewer in through complex layers of color and patterning that create an abstract, and metaphorical, vision of Earth's most dynamic feature.
Based in Tacoma, Sekiguchi frequents areas such as the Nisqually National Wildlife Refuge and Point Defiance, places overflowing with natural beauty, to find inspiration.
From these vantage points, she can contemplate "the pattern of the rhythm of the waves; the sun reflecting on the surface, especially at sunset; the danger of the unknown under the surface; and the power of storms and relentless waves. All these combine to keep me fascinated by the sea." Nature, she says, is a prism for "finding intersections of science, spirit, and art." And though her work is largely abstract, "My installations are absolutely rooted in nature as the source material."
The three-dimensional artwork is cut out of medium-density fiberboard, a wood product made from recycled sawdust. Sekiguchi cuts strikingly intricate patterns using a scroll saw, foregoing the flip-a-switch ease of a laser cutter. "To me, the act of making the thing is extremely important. The process of making is a commitment of time and energy that I'm willing to give to the project. I like to refer to it as my form of endurance art." She describes cutting the original patterns as a meditative act, one in which "I can think about the next things I need to do for the project." After cutting out the elements she paints, sutures, layers, and expertly assembles them with wire, "But, I do a lot of the problem solving and questioning while I'm cutting the wood."
Sekiguchi notes that as human beings we all share the same hopes and fears for the future. "Because we are interconnected beings, communities, states and nations, I think our personal narratives somehow reach universal narratives….For example, the Mekong River [in Southeast Asia] is being dammed for hydroelectric power, which has massive, negative consequences for ecosystems, as well as livelihoods, downstream. This is similar to what we are now facing in the Pacific Northwest. Metaphorically, the earth's waters are the circulatory system of the globe, just as our bloodlines are the circulatory system of our bodies. If you shut down one area, there will be significant, catastrophic consequences to another area. It is all interconnected." ~Lisa Kinoshita