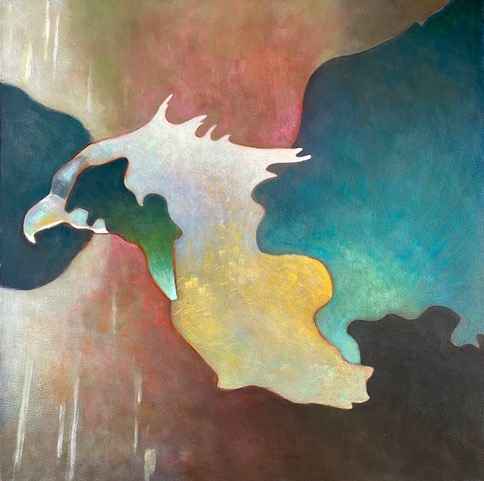 Moment and Mystery
Brian's new collection speaks to the narrative quality of the pieces and to the ambiguity of any specific story. It also points to how the art is constructed and how the viewer is drawn away from the subject matter into the field of shapes and colors. The movement back and forth between representation and non-representation creates a mystery to the view.
Brian began building his art skills during college where he minored in studio arts, and continued after graduation studying figure drawing in New York. He returned to school to study illustration at the Art Institute of Seattle and while his life has taken him in many directions, he continues to explore new approached and techniques to share his vision.
"My new work continues to explore the three "C's" of painting: Composition, color and content. Compositionally, I dedicate time initially on drawing, hopefully creating something visually compelling beyond the subject matter. With color, I enjoy pushing the limits of the pigment; using a lot of strong color and making it all work in the end is challenging. Content is influenced by nature, dream and the unconscious. Meaning is up for grabs!"
Artist share of proceeds will be donated to Michael Meade/Mosaic Voices and the Journeymen Institute.
View a 3-D tour of our November exhibitions