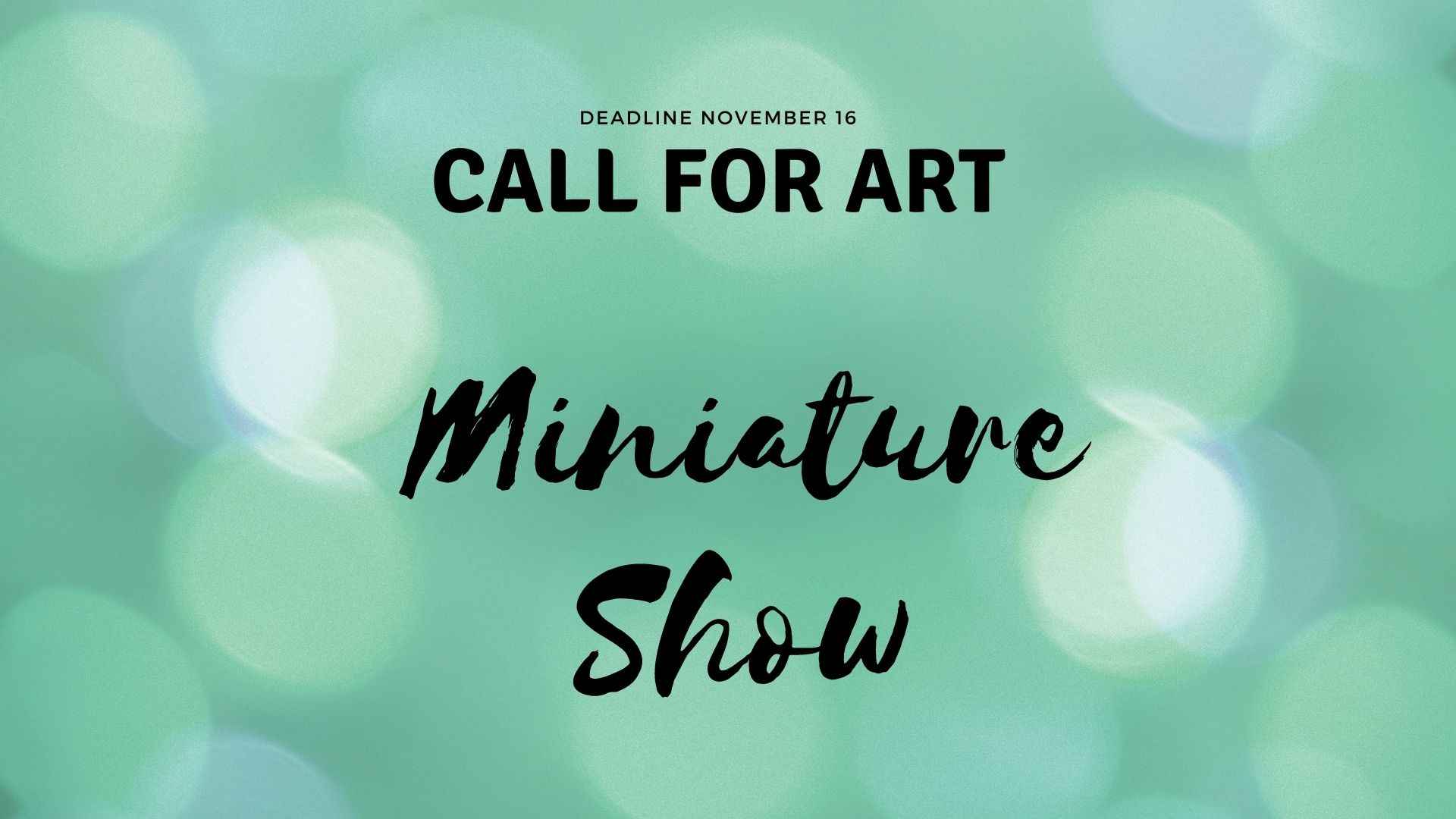 THIS CALL IS NOW CLOSED
Thank you to everyone who applied.
Call for Art for our annual Miniature Show - December 2021
Exhibition dates: December 3-26, 2021
Deadline for Call submissions: November 16, 2021
We welcome all styles of art with one requirement - the size. All 2-D art can not be more than 36 square inches (including frame), meaning 6" x 6" or 5" x 7" are acceptable. For 3-D is no more than 6" x 6" x 6" or 216 cubic inches.
Application Process
Complete application - link below.

The Application has two parts:

Submission of the application form.

Submission of images of artwork by email to lynannp@vashoncenterforthearts.org

Please read the instructions carefully to submit as requested. Incomplete applications will not be considered.

Deadline for application: November 16, midnight PST.
Eligibility
All medium within the size limitation for 36 sq inches or 216 cubic inches.

Only artwork that has not been shown at VCA or any other gallery on Vashon in the last three (3) years is eligible.

Artists residing in the continental US.

You may submit up to three (3) pieces for consideration.
Schedule
Notification of acceptance: November 18, 2021

Deliver of art: November 29, 2021

Deliver to VCA.

Shipment of art must be pre-approved by gallery director.

Friday opening: December 3, 2021

Closing date: December 26, 2021 (we are closed Sat. Dec 25)

Pick Up of unsold art: January 3, 2022

Gallery hours of operation: Wed - Sun. 12noon - 5pm
Other information
Artist responsible for delivery of art, and pick-up of unsold art.

For this show - and this show only - we allow buyers the option to take the art home once it is purchased. This is because many of the art purchases are holiday gifts and buyers want the items as gifts.
APPLICATION DEADLINE - November 16, midnight PST