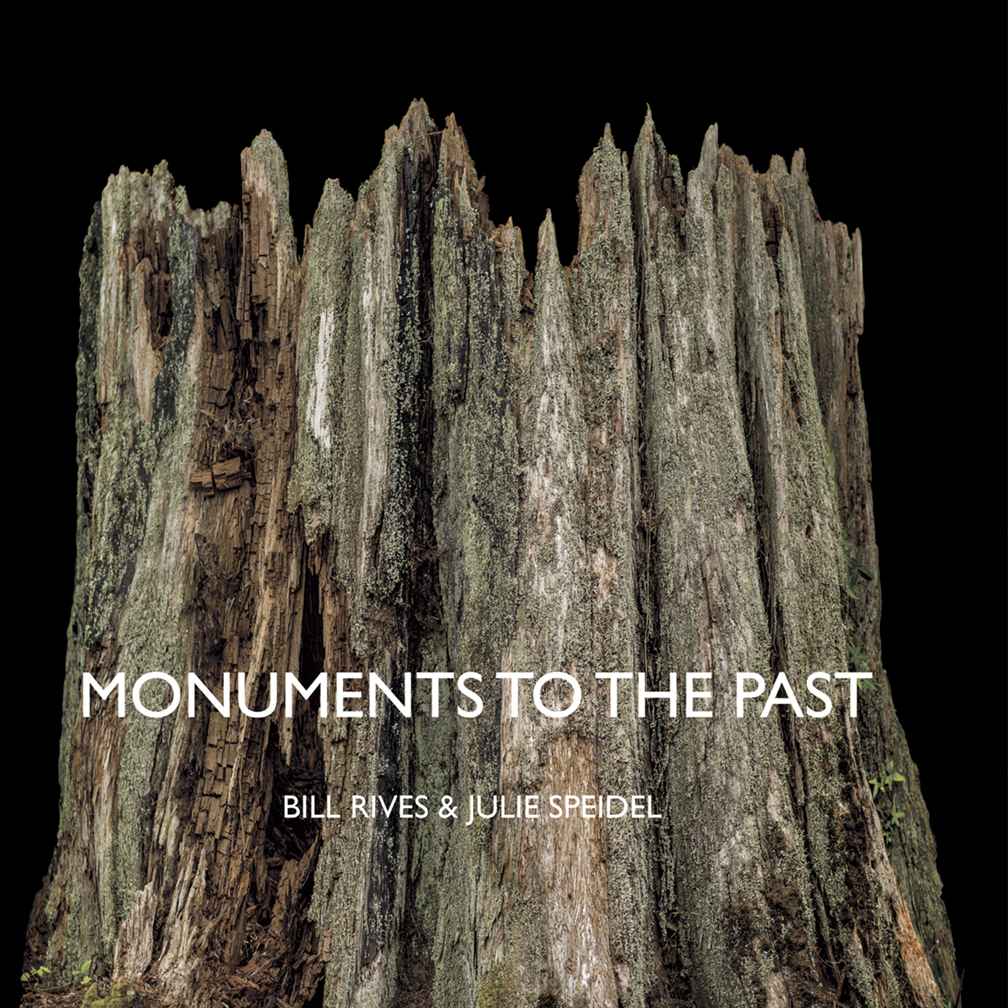 Monuments to the Past is an exhibition in the gallery this June of Bill Rives' large photographic images of Vashon Island's ancient stumps. Accompanying the exhibition will be a large tabletop photography book by Bill Rives and Julie Speidel. Taken over the last three years, the photographs for the show and book bring to life a little-known island treasure and an important part of our natural history. Found deep in Vashon's forests and along the seacoast, these huge stumps are magnificent, beautiful, awe inspiring. Their existence isn't widely known, even on Vashon and certainly not across the water in Seattle. Most hide in the dim light of the forest, often covered with vines and ferns, protected by brambles and nettles.
These are Vashon's megaliths. Like the stones at Carnac and Stonehenge that tell the story of Europe's history, our giant stumps rise from the earth as natural monuments to the island's past, to a time when Vashon forests were filled with giant trees that lived a thousand years to nourish the Earth.
The stumps are reminders of a debt owing to the earth, repayable only in kind by planting new trees to restore Earth's balance. Trees are a powerful weapon against climate change. They sequester carbon, enrich the soil, and make our air cleaner and cooler. Across the world today, governments and international organizations are focused on planting billions of trees to make our planet healthier. An important goal of the photography show and book is to bring more awareness to this important work.
VCA wants to thank Bill & Susan Rives and Julie Speidel & Joe Henke for their generous gift of donating 100% of the proceeds from sales of the art and book to VCA.
Meet Bill R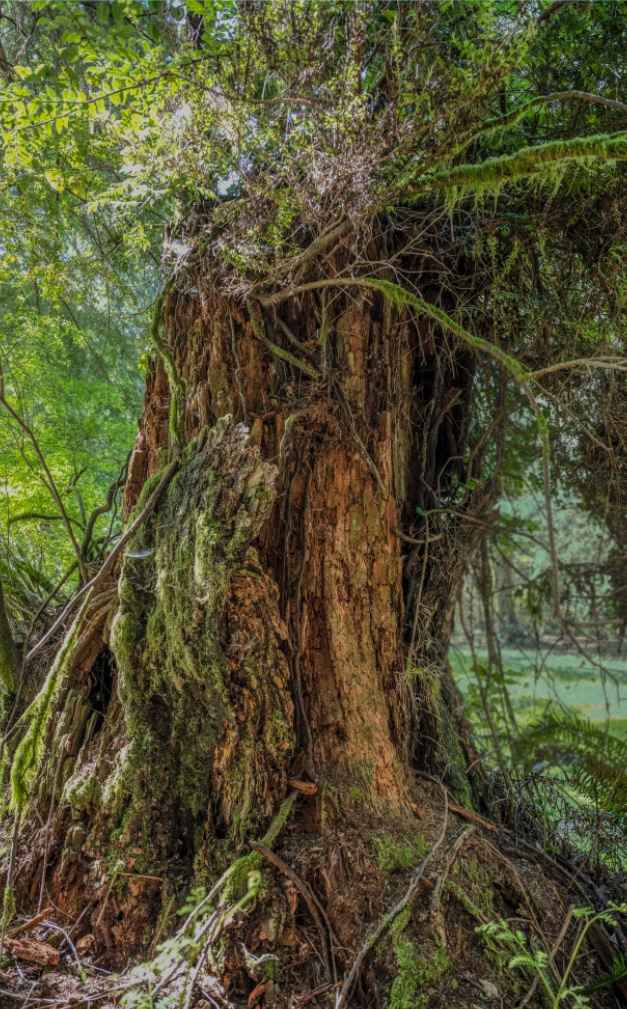 ives
Known for his nature photography, Bill Rives has been photographing for more than five decades. He has also been a member of the law firm Davis Wright Tremaine, co-founder with his wife Susan of the company Scientific Explorer, and environmentalist.
Rives' passion for photography grew out of a love for wild places as a young lawyer and head of the Sierra Club in western Washington. He felt the pull of wilderness on long hikes and climbs drawing him deeper into nature, separating him from the conventions of civilization. The mountains were magnificent and spectacularly beautiful. The forests strong and enduring, yet vulnerable to fire, storm, and loggers' saws. He wanted his photographs to show why these wild places are essential and deserving of our protection. On the North Slope of Alaska as a lawyer for the Inupiat People, he better understood the bond between humans and the land. Photographs of tundra blooming in summer and ice formations on the frozen Arctic Ocean in the deep cold of the long winter night portrayed a mesmerizing landscape, stark and dramatic, protected by the extremes of nature, seemingly beyond the reach of human harm.
From these experiences has come a lifetime commitment to photography. Rives is drawn to the beauty of nature and everyday experience. He strives for images that express the thoughts and feelings he has in the moment and hopes they say something worthwhile to others who view them. He travels extensively with his camera to record images from distant mountain ranges, the fjords of Glacier Bay, African grasslands, the Sonoran Desert, rainforests of Central America, and city streets in the USA and Europe. In his Vashon Island studio, he makes large prints on fine art papers. His work has been significantly influenced by Man Ray, Henri Cartier-Bresson, Sally Mann, and Annie Leibovitz, photographers who have all advanced the art of this medium.