"Out on a Limb" is a collaboration between tile artist Clare Dohna and installation artist Terri Fletcher that creates a woods environment alive with creatures and remnants of nature reminding us of the precious places on our island.
Clare's work in this show combines hand carved faux bois (false wood) frames and her signature bright colored tiles into panels of animals and plants that evoke a sense of wonder and magic. Terri's installation is a series of tall draping curtains made with strands of thin twigs that have been embellished with carvings, crocheted pods and beads.
Terri and Clare became friends years ago while volunteering at VIPP's cat shelter. A word spoken by chance at the Coffee Roasterie led them to discover their paths of artistic expression were about to cross. "Out on a Limb" is the result of the exploration reflecting their love of all living things and their strong desire to inspire others to respect and protect all of nature.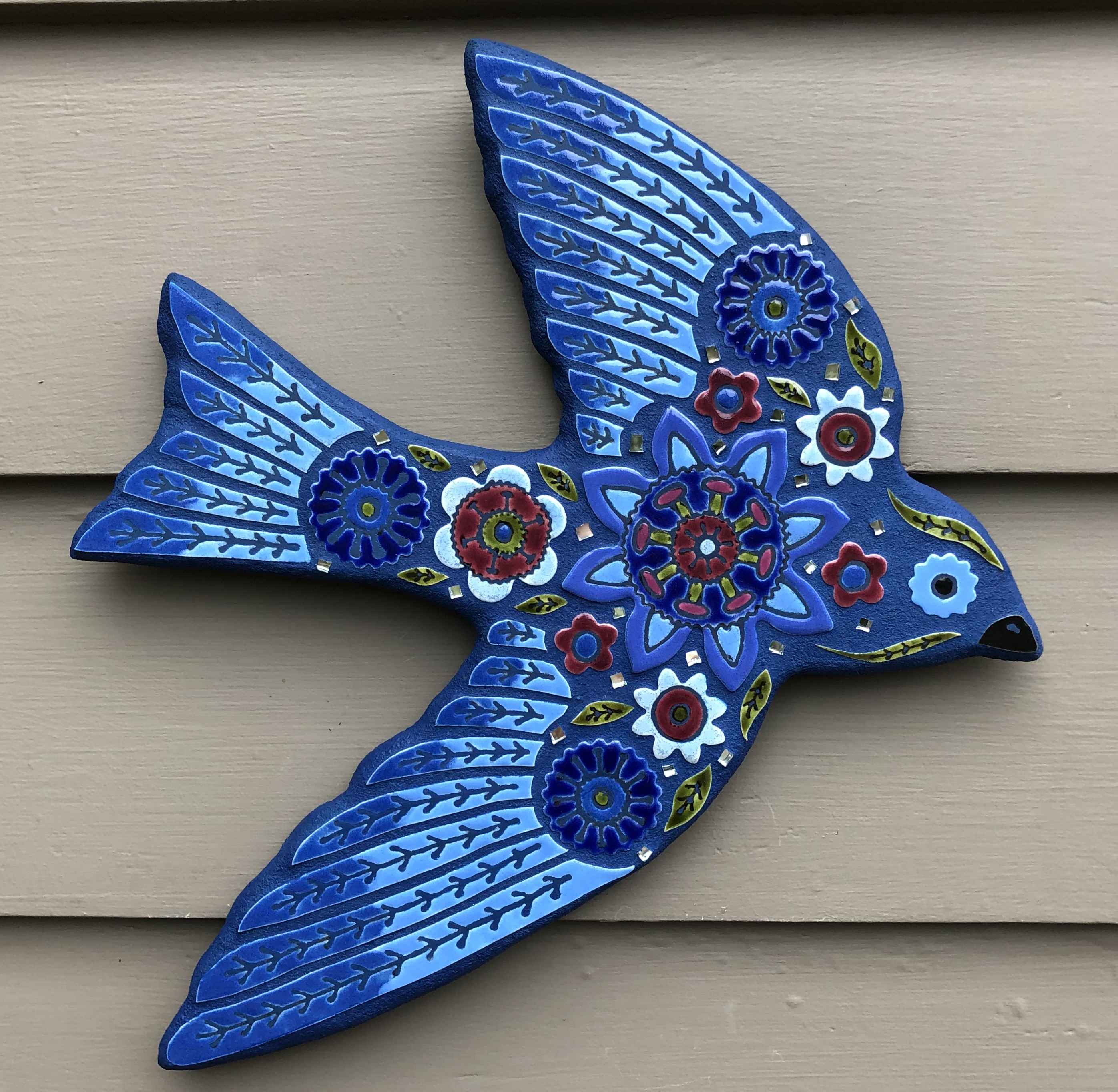 CLARE DOHNA BIO
Clare Dohna has been a lifelong artist. Her love of clay began in 2nd grade while making a purple ceramic ashtray for her mother. She received a BFA in Ceramics/Sculpture from The Maryland Institute of Art in Baltimore. She spent 19 years selling miniature ceramic brooches at the Pike Place Market in Seattle.
In 1996, she moved with her family to Vashon Island where they remodeled an old Firehouse into a home and workshop. Clare operates Firehouse Tileworks out of the ground floor, specializing in handmade tiles and cement sculpture. Her work can be found in both private residences and in public spaces. Examples of Clare's public artwork can be seen in Seattle at the Pike Place Market Waterfront Entrance, at McCarver Park in Tacoma, and on the outside ramp of The Hardware Store Restaurant here on Vashon Island.
TERRI FLETCHER BIO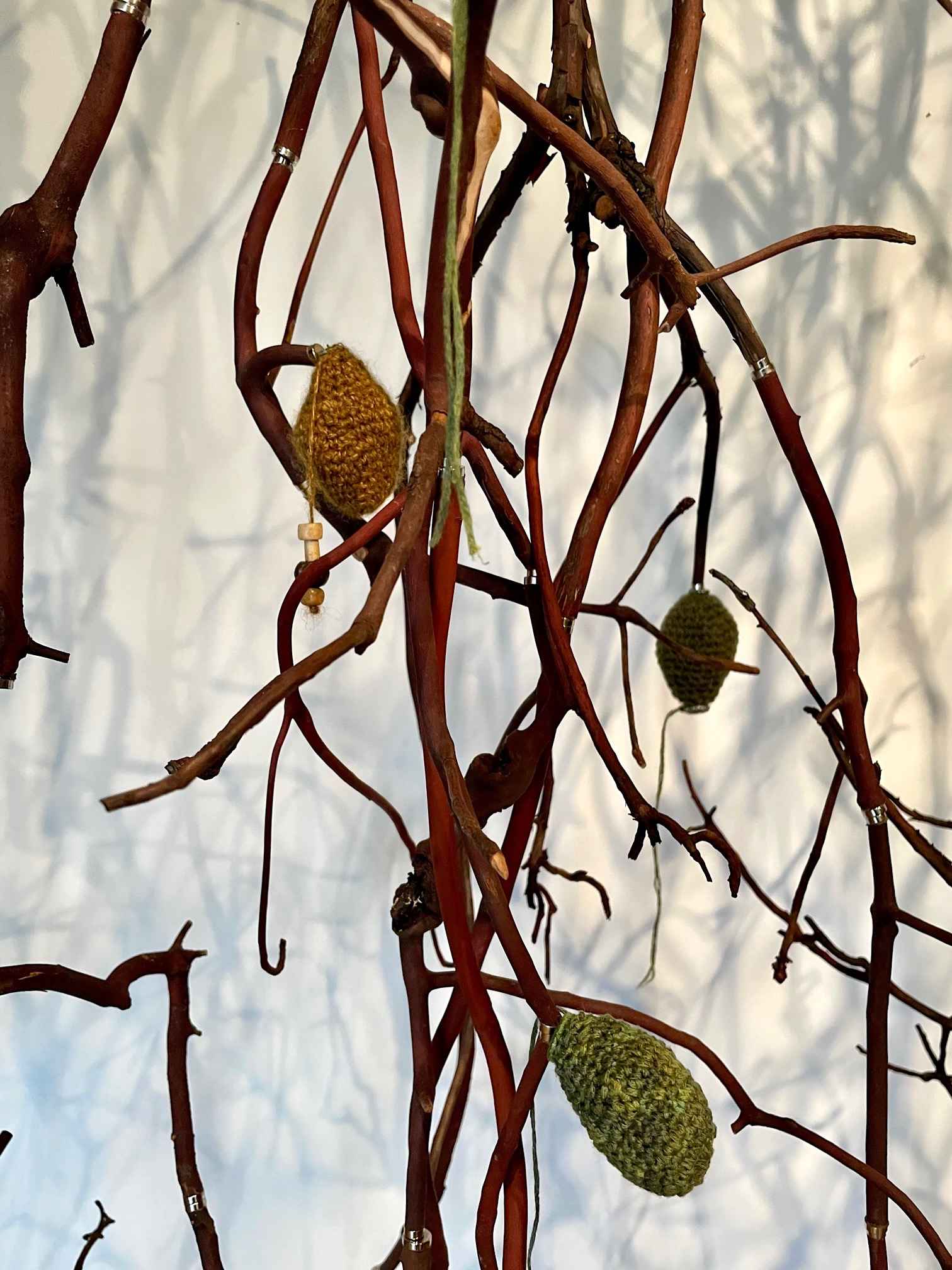 Having grown up with her mother's painting easel planted in the center of the kitchen, art has always been at the center of her life. For nearly forty years, she has explored the Japanese resist dying method of Shibori on fabric and paper. More recently, she has created small hand stitched works of layered fabrics and papers as well as creating large installations including other materials such as wood. This exhibit brings Terri back to revisiting an installation of Madrone twigs that was displayed at the Blue Heron Gallery almost ten years ago. The magic quality of these trees, unique to the Pacific Northwest still capture her imagination.
Terri studied art education at the University of Cincinnati, and she holds an MFA in textiles from Miami University. She has shown her work nationally and, as part of the World Shibori Network, internationally. In addition, Yoshiko Wada features Terri's work in her book "Memory on Cloth."